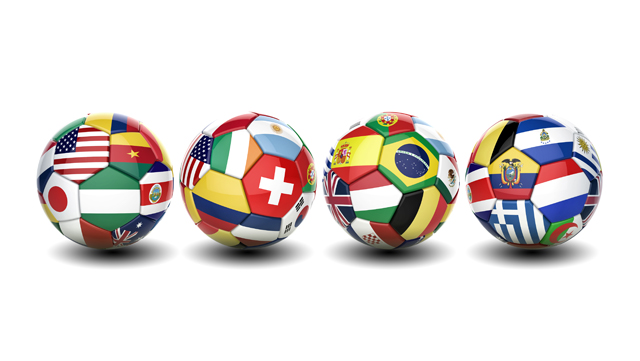 Internationales Jugend-Fußball-Turnier Österreich / YOUTH SOCCER TOURNAMENT Austria
SOMMER 2018
Youth Soccer Tournament WELS/Upper Austria
Intern. Jugendfußball-Turnier
9. – 14. Juli 2018
Alterklassen:
Burschen: U8 – U17
Mädchen: U16, Allgemeine Klasse
Int. Jugendfußball-Turnier 2018
Sehr geehrte Nachwuchsbetreuer!
Der Organisator des größten Int. Jugendfußball-Turniers Upper Austria Cup, Herr Johann Oberndorfer, hat sich in den wohlverdienten Ruhestand verabschiedet.
Als langjähriges OK Mitglied des UAC und ehemaliger Fußballer werde ich mich dafür einsetzen, dass die Idee eines internationalen Turniers weiterlebt und 2018 in Wels stattfindet.
Wir erwarten Mannschaften aus über 15 verschiedenen Nationen. Das ist eine einmalige Chance für Ihre Schützlinge, sich im internationalen Wettkampf zu messen.
Gespielt wird auf Natur- und Kunstrasenplätze in Wels und Wels-Umgebung.
Wir freuen uns auf Ihr Interesse und senden Ihnen gerne Detailinformationen.
Bitte mailen Sie Ihre Anfrage an: info@marketingwelt.at
Sportstadt Wels: https://www.youtube.com/watch?v=ZOlR7hZDlHM
Informationen zu den bisherigen Turnieren im Rahmen des Upper Austria Cups finden Sie auf https://www.youtube.com/results?search_query=Upper+Austria+Cup und auf www.upperaustriacup.org
SUMMER 2018
International Youth Soccer Tournament 2018
WELS/Upper Austria
Date: July, 9 – 14, 2018
Dear junior supervisor!
The organizer of the largest Int. Youth Soccer Tournament Upper Austria Cup, Mr. Johann Oberndorfer, has adopted his well-earned retirement.
As a long-standing OC-Member of the UAC and former soccerplayer, I will work to ensure that the idea of an international tournament continues and will be held in Wels in 2018.
We´ll expect teams from over 15 different nations. This is a unique opportunity for your young talents to compete in an international competition.
Age Classes:
Boys: U8 – U17
Girls: U16, grown up
Pitches: played on natural and artificial grass
We are looking forward to your interest. Please send your request to info@marketingwelt.at
Information to the former tournaments you´ll find on
and www.upperaustriacup.org – please notice our new contact address: info@marketingwelt.at
You´re interested to take part in a soccer camp in Austria? Let us know your date. We´ll support you.
Deutschland
Int. E-Junioren Turnier
FC Blau Weiß Voerde
58256 Ennepetal
30. Juni – 2. Juli 2017
Italien
Sardinia Cup
2nd – 7th July 2018
Every year, in July, we organize the International Youth Soccer Tournament Sardinia Cup.
In 2018, we are organizing the 22nd edition, which will take place from 2 to 7 July in Assemini, South Sardinia.
The Tournament is reserved for U-17, U-15, U-13, U-11, U-9, U-7 and Female categories.
We look forward to welcoming you and your club in the Sardinia Cup, you will be welcomed and you will know the fabulous island of Sardinia. You will be able to enjoy excursions in the fantastic beaches of the South Sardinia and interesting visits of naturalistic, archaeological, folk, artisan and gastronomic features and spend a pleasant and unforgettable holiday in Sardinia.
The following nations were represented at the Sardinia Cup:
Australia, Senegal, Peru, United States, Costa Rica, Malta, Serbia, Montenegro, Romania, Spain, Hungary, Belarus, Russia, France and Italy.
The tournament is reserved for U-17, U-15, U-13, U-11, U-9, U-7. All matches will be played on artificial and / or natural grass fields.
For more information visit: http://www.sardiniacup.it/
USA
Dallas Cup
25. März – 1. April 2018
Northern Arizona Invitational
Girls Weekend: 17.- 19. Mai 2018
Boys Weekend: 24.- 26. Mai 2018
Holland
3. Dutch Soccer Youth Cup 2018
Date: 25. – 27. Mai 2018
Place: Rotterdam
2017: 146 Teams from 8 different countries.
Boys: U9 – U15
Further Information: www.dutchsocceryouthcup.com